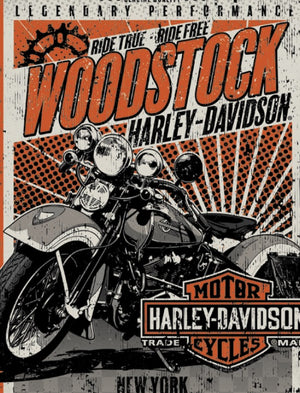 Free shipping on orders over $75
New styles just added!
2023 CUSTOM TIE-DYE T-SHIRTS ARE IN STOCK NOW! WHILE SUPPLIES LAST!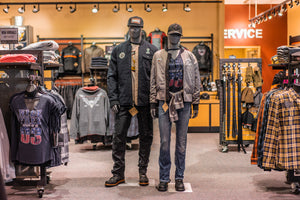 About Woodstock Harley-Davidson
At the world famous Woodstock Harley-Davidson®, we take pride in being representatives of the Harley-Davidson® Motor Company; the undisputed leader in the global motor sports industry. As such, we are ambassadors responsible for introducing our customers to the exciting world of touring, cruising, and sport motorcycling. It is our mission to assist riders, new and experienced, in becoming a part of the heritage that is Harley-Davidson® and the lifestyle it invokes as we support them with a welcoming and professionally trained sales staff. Utilizing a portfolio of products, Woodstock Harley-Davidson® offers enthusiasts that unique lifestyle through apparel, parts, accessories, and service.